GIS Ostrava 2012
Surface models for geosciences
VSB – Technical University of Ostrava campus, the New Hall building, Ostrava, Czech Republic, January 23-25, 2012
Keynote lessons
Dr. Christian Briese, TU Wien, AT (Profile) - "Airborne Laser Scanning - principles and applications"
Dr. Xiaoye Liu, University of Southern Queensland, AUS (Profile) - "Accuracy of LiDAR-derived digital elevation model"
Assoc. prof. Jaroslav Hofierka, University of Presov, SK (Profile) - "Analysis of topographic change using airborne, terrestrial, and laboratory lidar"
Under the auspices of
AGILE - Association of Geographic Information Laboratories for Europe
ISPRS - International Society for Photogrammetry and Remote Sensing
CAGI - Czech Association for Geoinformation
SAGI - Slovak Association for Geoinformatics
Prof. Ivo Vondrák, CSc., Rector of VSB – Technical University of Ostrava
Prof. Vladimir Slivka, CSc., dr.h.c., Dean FMG VŠB-TU Ostrava
Main sponsors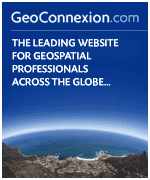 Proceedings and publications
All papers has been reviewed and accepted are available in electronic proceedings. The printed proceedings will be issued shortly after the symposium. The proceedings will be sent for registration in Web of Science – Conference Proceedings Citation Index, Thomson Reuters.
Selected papers will be published in journal

.